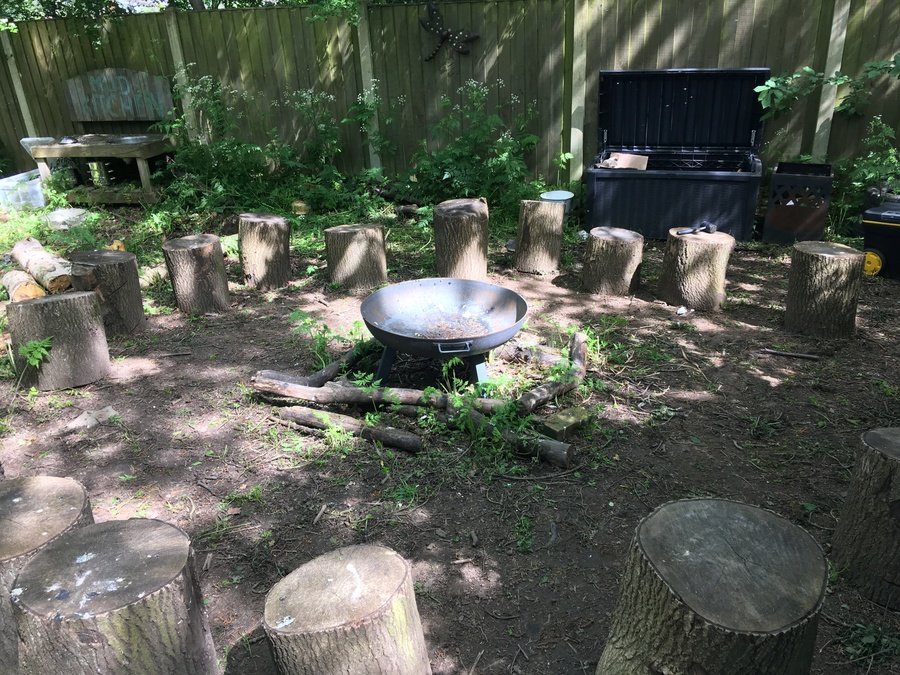 Spring 1
Nursery explore the forest for the first time. We went on a very snowy walk, making marks in the snow, throwing snow balls and exploring the ice in the mud kitchen.


This week we went on a bear hunt. Retelling the story as we explored the forest. We also gathered interesting items in our baskets and took them back to nursery to talk about and explore.
This week we have been looking at the sort of birds that visit our forest school area. We used a bird spotting sheet to help us. We used our fine motor skills to thread Cheerios on to pipe cleaners, it was tricky but we persevered to create a bird feeder which we then hung on our bird feeding station.