Year 4 Artist Study 2023 / 2024
Sculpture and 3D - Mega Materials - Sokari Douglas Camp and Barbara Hepworth
Exploring the way different materials can be shaped and joined, learning about techniques used by artists as diverse as Barbara Hepworth and Sokari Douglas-Camp and creating our own sculptures.
Instead of making art that looked like people or things, Hepworth made sculptures and drawings using abstract shapes. She was inspired by nature and the world around her. She remembered driving through the countryside with her family, and the shapes, bumps and ridges of the roads, hills and fields. She wanted to capture how it felt to be in both the ancient landscape and in the modern world.
Some of Hepworth's artworks and titles are about places she knew, such as places in Cornwall in the UK.
As well as Cornwall, Hepworth was inspired by other countries she visited, like Greece and Italy. She collected stones and postcards from her travels. She was also inspired by ancient architecture and monuments, from Greek amphitheatres to the bronze-age standing stones of Men-An-Tol in West Cornwall.
Find out more about this artist at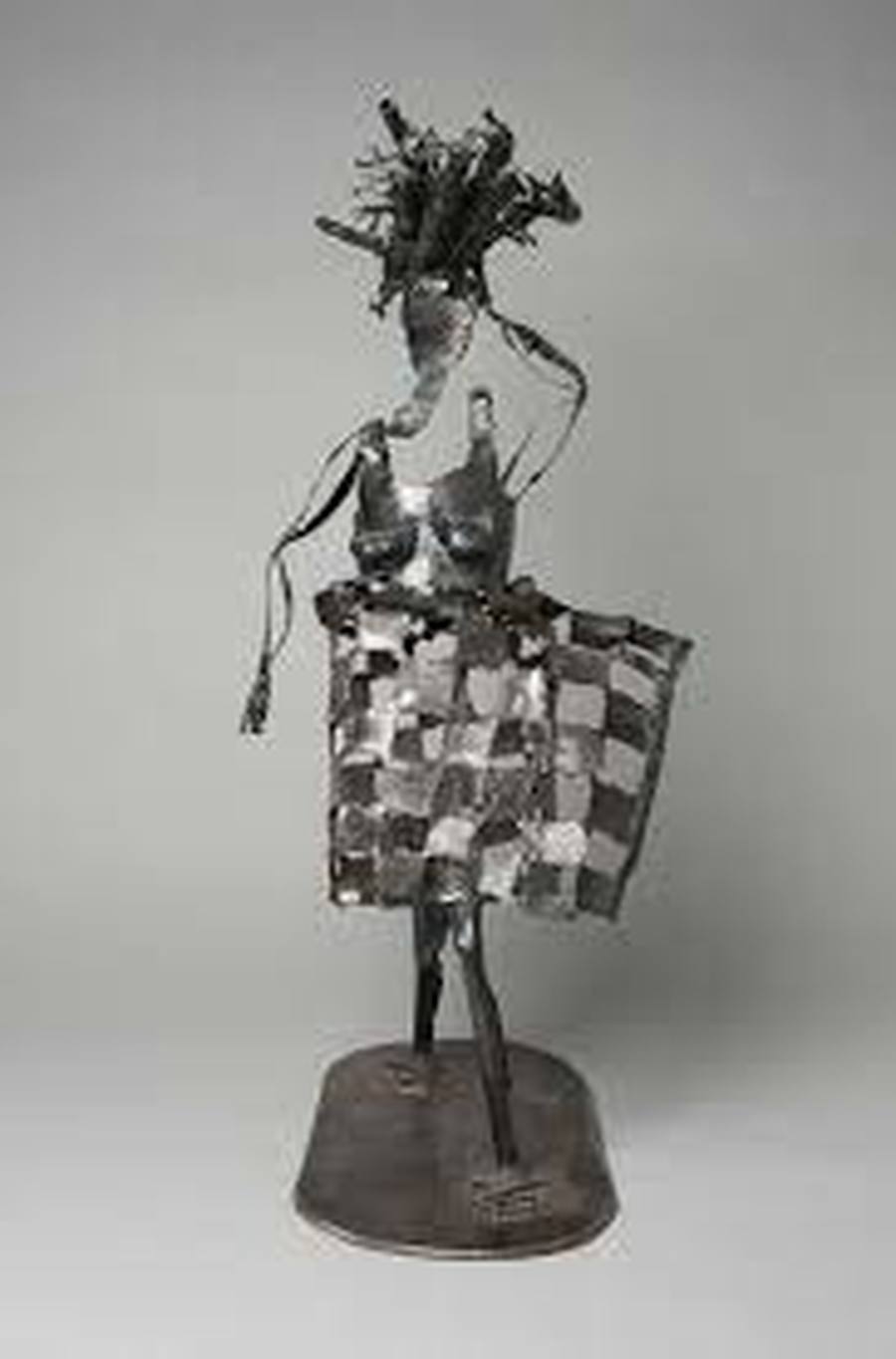 Sokari Douglas Camp's sculptures are instantly recognisable. They are often welded in steel and crafted in contorting shapes, frequently showing elements of the human experience. They can be seen all over the world, from the British Museum in London to the Setagaya Art Museum in Tokyo.
Born in 1958 in Buguma, Nigeria, Sokari was raised by her brother-in-law, anthropologist Robin Horton, in England, after moving there to live with him and her older sister after her mother fell sick.
The artist later attended Dartington Hall School, a place that allowed her to express her creativity, where she enjoyed making jewellery, pottery and sculptures.
Beyond her notable use of steel, much of Sokari's work depicts images of Blackness and she takes a particular interest in Black womanhood.
Our work coming soon......