Forest School
Nurture
Forest School is a process of holistic development - considering physical, emotional, social and spiritual wellbeing. Sessions are provided so all children have the opportunity to achieve and explore freely through practical activities in a natural environment with trees.
Cherish
During the Forest School sessions, children will learn about the natural environment and how to promote preservation and conservation, encouraging them to be more responsible for the protection of plants and wildlife. Children will experience endless opportunities for co-operation, social interactions and sharing. They will work independently, together in pairs, small groups and as a whole group, learning to value the contributions made by themselves and each other whilst connecting with their environment.
Succeed
Children will participate in activities and games planned to support and extend their social development, self-awareness and self-regulation. A range of creative tasks will be used, for example, den building, investigating trees and plants and seasonal crafts using woodland tools and resources – fostering resilient, confident, independent and creative learners. Children will learn how to assess risks, to use their own initiative to solve problems and to cooperate with others and work as a team.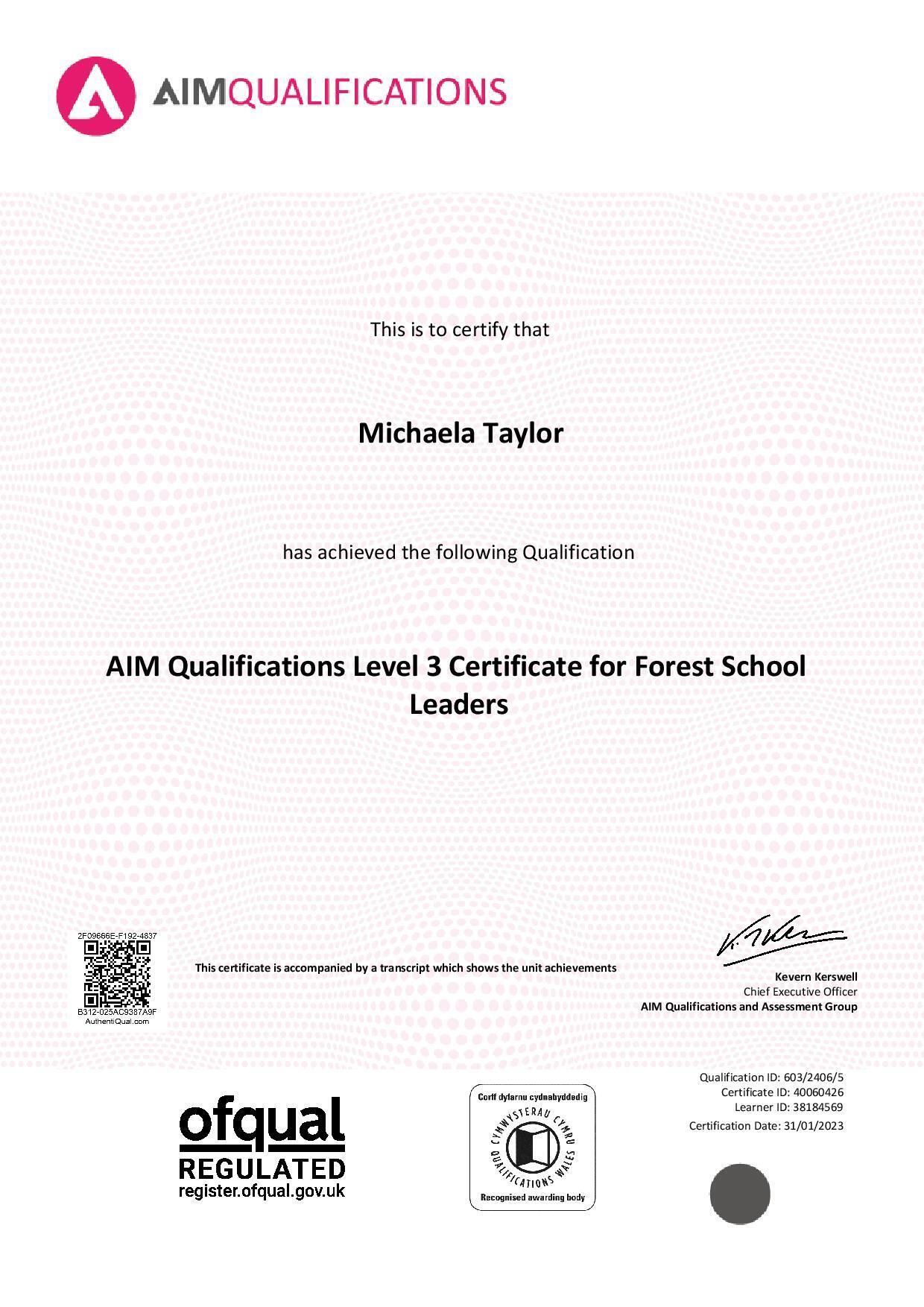 Miss M Taylor is Forest School lead and delivers sessions to EYFS through to Year 6
Miss M Smith delivers Forest School sessions to Nursery
Our Forest school journey
We have an amazing space in our own grounds and over time we have worked hard to create a fantastic Forest School area.
The site before we started developing it:
Our Forest School Site now:
What to wear to a Forest School session
We work outside all weathers and across all seasons. Children (and adults) will need to wear clothes that are suitable for the weather at any particular time of the year.
Welly Boots - stout shoes or boots in dryer months
Thick Socks
Warm waterproof coat
Jumper or Fleece
Long sleeved top
Trousers (Not jeans)
Hats and Gloves
*We provide waterproof trousers and jackets .
Winter - As the weather turns chilly lots of layers will be essential, children will not enjoy themselves if they are too cold. Layers can always be removed if they're too warm. Bringing spare gloves will be handy in winter.
Summer - In warmer weather please ensure that children are still well covered, long sleeves and trousers will help to reduce insect bites and scratches. On extremely hot days a short sleeved t-shirt may be more appropriate, but please ensure your child has sun-cream on exposed skin.
For more information please visit the forest school association website
What is quality Forest School?
Quality Forest School is delivery which holds to all six key principles that shape and govern the Forest School ethos. There are many forms of outdoor education and all have enormous value, however, Forest School is unique in its reach, delivery and effect. These six principles are:
Forest School is a long-term process of regular sessions, rather than one-off or infrequent visits; the cycle of planning, observation, adaptation and review links each session.

Forest School takes place in a woodland or natural environment to support the development of a lifelong relationship between the learner and the natural world.

Forest School uses a range of learner-centred processes to create a community for being, development and learning.

Forest School aims to promote the holistic development of all involved, fostering resilient, confident, independent and creative learners.

Forest School offers learners the opportunity to take supported risks appropriate to the environment and to themselves.

Forest School is run by qualified Forest School practitioners, who continuously maintain and develop their professional practice.
NCS Forest Schools Handbook - Click here
Page last updated August 2023