"Education is for improving the lives of others and for leaving your community and world better than you found it"
Marian Wright Edelman
SAFEGUARDING
Newbold Church School is committed to the highest standards in protecting and safeguarding the children entrusted to our care.
Our school will support all children by;
Promoting a caring, safe and positive environment within the school
Encouraging self -esteem and self-assertiveness
Effectively tackling bullying and harassment.
We recognise that some children may be the victims of neglect, physical, sexual or emotional abuse. Staff working with children are well placed to identify such abuse.
At Newbold Church School in order to protect our children, we aim to:
Create an atmosphere where all our children can feel secure, valued and listened to
Recognise signs and symptoms of abuse
Respond quickly, appropriately and effectively to cases of suspected abuse.

The designated lead for safeguarding at Newbold Church School is Mrs Kerry Marsh.
The Deputy Designated Lead for Safeguarding at Newbold Church School is Mrs Helen Burn.
Please click here to view the Newbold Church School Child Protection and Safeguarding Policy
Both members of staff can be contacted at school on 01246 232370, or by email via info@newbold-pri.Derbyshire.sch.uk - FAO DSL
For more information about keeping children safe click here.
Follow us on twitter and facebook...
*** RHSE Policy Consultation***
The teaching of relationships and health education in school has been designed to complement and reinforce the essential lessons parents teach their children as they grow up. To put this into practice, the school is required to consult with parents when reviewing our policies on relationships and health education.
We will notify you of any proposed changes to the aforementioned policy by Friday 27th May 2022.
To read consultation letter to parents, click here
To read proposed RHSE policy, click here.
Coronavirus UPDATES
Newbold Church School receives regular updates from the Department For Education, advising schools regarding actions that should be taken to ensure the safety of our pupils.
For all our Coronavirus support and updates please click here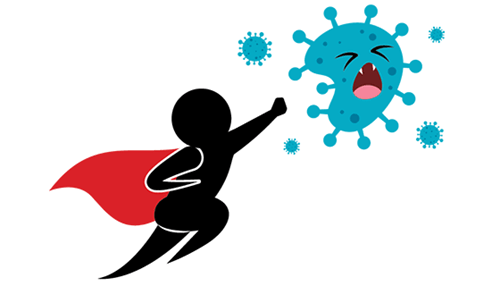 THE NEST @ NCS
Our Nursery opened on the 5th January 2021, offering 26 fully funded places for 3 and 4 year old children. For more information, click here.
If you are looking for a place for your child from January 2022 or after Easter 2022 it is important that we have your child's details. We offer morning sessions (15 hours funded) from 9am till 12 for children who are three or four. We cannot accept 2 year olds. If you would like to look around or need more information, please contact the school office on 01246 232370 who will be happy to make you an appointment.
As of November 2021, we now offer baby and toddler groups. For more information, click here.
"
Education is the most powerful weapon we can use to change the world"
Nelson Mandela