"Education is for improving the lives of others and for leaving your community and world better than you found it"
Marian Wright Edelman
Consultation on Newbold CE Primary School Admission Arrangements for September 2025
Following the publication of the new School Admissions Code 2021 , the governing body of Newbold CE Primary School are currently consulting on the school admissions policy for September 2025. The admissions policy has been adapted to ensure we are fully compliant with the new School Admissions Code (2021). There have been changes to the school's oversubscription criteria and the following has been removed at the request of the Derby Diocese Board of Education:
Children who live outside of area but of whom at least one parent or carer has regularly worshipped at St John's Church or any Christian church recognised as a member of Churches Together in England
The consultation period commenced on 2nd October until 24th November 2023. During this time, individuals and organisations are invited to express their views and any concerns about the proposed admissions policy for Newbold CE Primary School.
The proposed Admissions Policy for the 2025/26 academic year is available to download below. If you require a hard copy, please contact the school office on 01246 232370.
In accordance with statutory DfE guidance, the consultation will run for at least six weeks and, as an interested party at Newbold CE Primary School, we are keen to hear your views; therefore, we invite you to participate in the consultation if you have any concerns regarding the matter.
All responses to the consultation should be made in writing and submitted before 12 noon on Friday 24th November 2023 to: Admissionsconsultation@ddat.org.uk. If you wish to submit any correspondence by hand or by post to the school, please mark the correspondence: FAO DDAT Consultation Team, C/O Newbold CE Primary School, Cranborne Road, Newbold, Chesterfield S41 8PF.
Please note that all responses need to include your school's name and should outline your personal details, including your name, address and relationship to the school.
At the end of the consultation period, the governing body will meet to consider responses. The outcome of the consultation will be published on the Newbold CE Primary School website as soon as possible following a decision being reached by the Local Governing Body. Hard copies of the final report will be made available on request to all respondents of the consultation.
If you wish to further discuss this matter, or anything mentioned in this letter, please contact: Admissionsconsultation@ddat.org.uk.
OFSTED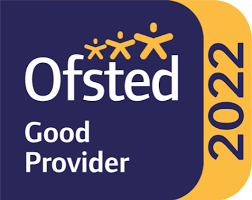 On the 15th and 16th of November 2022, we received an inspection visit from a team of OFSTED inspectors. We are delighted to share with you that we have been graded 'Good' across all categories. We are incredibly proud of all the hard work that has led to this rating. The full report is available to read below:
SAFEGUARDING
Newbold Church School is committed to the highest standards in protecting and safeguarding the children entrusted to our care.
Our school will support all children by;
Promoting a caring, safe and positive environment within the school
Encouraging self -esteem and self-assertiveness
Effectively tackling bullying and harassment.
We recognise that some children may be the victims of neglect, physical, sexual or emotional abuse. Staff working with children are well placed to identify such abuse.
At Newbold Church School in order to protect our children, we aim to:
Create an atmosphere where all our children can feel secure, valued and listened to
Recognise signs and symptoms of abuse
Respond quickly, appropriately and effectively to cases of suspected abuse.

The designated lead for safeguarding at Newbold Church School is Mrs Kerry Marsh.
The Deputy Designated Lead for Safeguarding at Newbold Church School is Mrs Helen Burn.
Please click here to view the Newbold Church School Child Protection and Safeguarding Policy - UPDATE COMING AUTUMN 2023
Both members of staff can be contacted at school on 01246 232370, or by email via info@newbold-pri.Derbyshire.sch.uk - FAO DSL
For more information about keeping children safe click here.
For more information regarding safeguarding at NCS, please click here
Download the school jotter app to see ALL messages/newsletters from The headteacher, class teachers and the school office
Follow us on twitter and facebook
On the 30th March 2023, Newbold Church School welcomed an inspector into school to undertake the Statutory Inspection of Anglican and Methodist Schools (SIAMS). SIAMS inspection explores the question, "How effective is the school's distinctive Christian vision, established and promoted by leadership at all levels, in enabling pupils and adults to flourish?"
What is the purpose of SIAMS inspections?
A SIAMS inspection focusses on the impact of the Church school's Christian vision on pupils and adults within the school community. The Inspector considered the school's vision, its provision and how effective that provision is.
Is SIAMS the same as OFSTED?
A SIAMS inspection is not linked in any way to a school's OFSTED inspection timing or grading.
Was the SIAMS inspection at Newbold Church School Successful?
Yes!! The staff team and Governors are all very pleased with the outcome of the inspection, and feel that the report really does capture the essence of our school. You can read the full report by clicking here, but the comment below give you a taste of the fantastic things the Inspector had to say about our school....
"The vision empowers high aspirations which have become the norm."
"A deeply loving and inclusive culture enables all to affirm a sense of everyone being precious to God."
"...everyone is respected and celebrated as a unique child of God."
"The school enables all to be the best they can be."
"The love, unconditional regard and passion for every child to succeed, starts here."
"Pupils....are proud to belong."
"Behaviour is exemplary."
"The committed and mutually supportive staff, embrace opportunity and challenge. Their uncompromising dedication, resilience and motivation leaves no stone unturned to ensure that every pupil thrives."
"The school is an oasis of hope for a better future."
"The remarkably harmonious, peaceful an respectful environment of the school is a measure of the positive impact of worship."
THE NEST @ NCS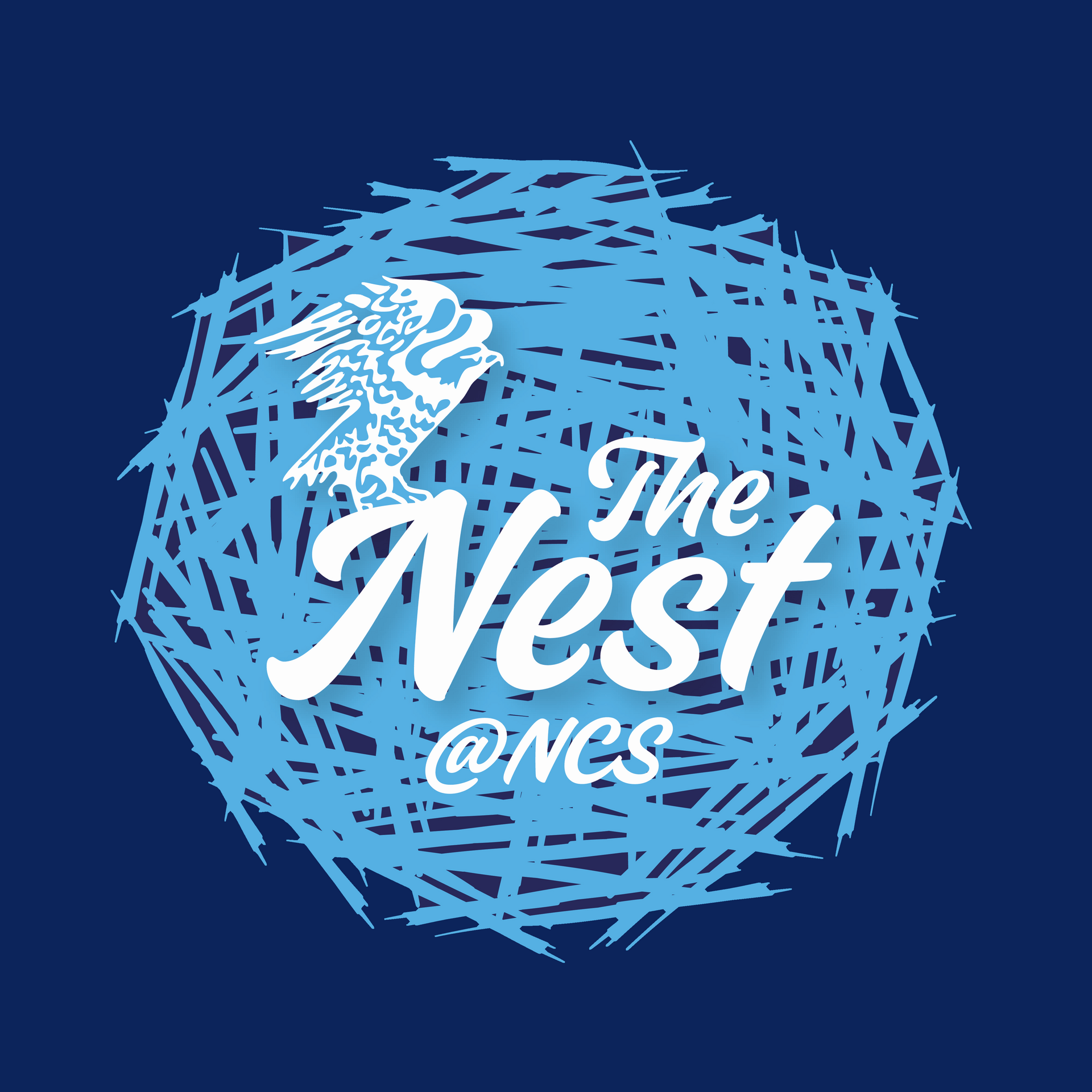 Our Nursery opened on the 5th January 2021, offering 26 fully funded places for 3 and 4 year old children. For more information, click here.
If you are looking for a place for your child from September 2023 or January 2023 it is important that we have your child's details. We offer morning sessions (15 hours funded) from 9am till 12 for children who are three or four. We cannot accept 2 year olds. If you would like to look around or need more information, please contact the school office on 01246 232370 who will be happy to make you an appointment.
As of November 2021, we now offer baby and toddler groups. For more information, click here.
Parent and Carer Questionnaire
Thank you very much to parents and carers for completing the questionnaire and for your comments and responses about our school. We had 65 responses, some covering families with children in more than one year group. We have compiled the results and are pleased to present them to you. The results of this will be shared at the next Governor's meeting and with staff so that we can make our school an even better place to be for pupils and parents. Parent's suggestions are gratefully received and will be considered as we set our development plans for the future.
Question

Agree or strongly agree

Disagree or strongly disagree

Do not know

N / A

My child is happy at Newbold Church School

97%

3%

0

Our response:

97% of parents reported that their child was happy at school. Our aim would be for 100% of pupils to be happy, so we will be conducting further surveys and pupil interviews so that we can gain a deeper understanding from our learners about how to make improvements.

My child feels safe at Newbold Church School

98%

2%

0

Our response:

98% of parents reported that their child feels safe at school. Safeguarding is such an important area and all children should feel safe at school. We will continue to seek children's views in discussions with them and respond to any concerns about feeling safe that they may have. If you have any concerns in this important area please come and speak to a senior member of staff.

Newbold Church School makes sure its pupils are well behaved

95%

2%

3%

Our response:

95% of parents agreed with 3% not knowing. Our behaviour Policy is well embedded throughout the school and the children have a good understanding of the school rules and Newbold Church School Ethos. We review this yearly and ensure that all stakeholders are aware of our expectations of behaviour. Looking forward to next year, we will continue to hold assemblies across the school to celebrate the children who are in the Gold Book for academic achievement and behaviour. We will also continue to reward the classes who have achieved points. We will also look to develop other ways to reward children in school. We will continue to inform parents whose children's behaviour falls short of our expectations and support the children so that they can follow the school Behaviour Policy successfully.

With reference to Newbold Church School's definition of bullying, how strongly do you agree with this statement: 'My child has been bullied and NCS dealt with the bullying quickly and effectively'.

38%

11%

11%

40%

Our response:

38% strongly agreed/agreed, with 40% stating their child had not been bullied and 11% did not know. If you do have any concerns regarding bullying, please come and speak to a member of senior staff as discussed in our Anti-bullying policy. We have a mountain of information regarding the school's approach to anti-bullying and our work in this area on our school website at https://www.newboldchurchschool.co.uk/curriculum/anti-bullying-team

As a school we take any form of bullying seriously and try to act swiftly to address it.

Newbold Church School has made me aware of what my child has leant throughout the year.

94%

6%

0

Our response:

Each half term we update the curriculum plans on the school website for each year group. We also send these out to parents via our class newsletters. Please remember to read all the school emails / letters that are sent out and go onto the website to look at the curriculum areas and curriculum plans – all this information is here to enable parents to find out what the children are learning about throughout the year. https://www.newboldchurchschool.co.uk/news/curriculum-overview

Newbold Church School has high expectations for my child.

92%

3%

5%

Our response:

We have high expectations of all our children and want each and every child to do their best at all times. 92% of parents stated that we had high expectations for their child with 5% stating they don't know. We will talk to parents if we are concerned that your child is not trying their best in class and teachers will employ a variety of strategies to support children if this is the case. We appreciate that these past 18 months have been difficult times in schools with most of the communication between home and school being virtual, or via emails/phone calls. We are hoping to be able to hold more face to face events in the coming academic year.

My child does well at Newbold Church School

97%

1.5%

1.5%

Our response:

97% of parents said that their child does well at this school with 1.5% not knowing and 1.5% disagreeing. Please speak to your child's class teacher in the first instance if you are concerned that your child is not doing well at NCS – we want all children to thrive and do well across the whole curriculum.

Newbold Church School regularly informs me of how my child is doing

77%

18%

5%

Our response:

77% of parents agreed with this with 5% not knowing and 18% disagreeing. Here is a reminder to parents of what we do:

Parent Consultations are held twice times a year, once in the autumn term and once in the spring. This gives parents an extended opportunity to liaise with their child's class teacher to discuss progress, attainment, targets for improvement and any other matters which may affect their child's experience at school.

A full written report is sent home at the end of the school year. There is an opportunity at the end of the year open evening to discuss this report and to meet your child's new class teacher to share yearly expectations and strategies to support your child at home.

Parent workshops are held across a number of year groups throughout the year to keep parents informed and updated about approaches to teaching and learning in each year group.

Finally, parents are very welcome to contact teachers at any time. Last year shared staff emails so that parents can contact class teachers directly. Appointments can be made via the school office for parents to meet with class teachers to discuss progress and concerns.

There is a good range of subjects available for my child at Newbold Church School

97%

0

3%

Our response:

97% of parents agreed with this statement, 3% did not know. After the children returned from lockdown, we focussed on the core skills of Reading, Writing, Maths, PSHE (emotional and well-being) and Physical Education. We adopted our recovery curriculum to close any gaps in learning caused through the pandemic and school closures. As the year progressed we moved towards a more broad and balanced curriculum ensuring that the children learnt across all subjects, including history, geography, art, Design and technology, music, computing, Spanish (Juniors) and Religious Education. Please look at our website and read the half termly topic planners which show the subjects and the topics that your child will be learning in each term. We follow the National Curriculum and ensure that the children have breadth and balance in terms of curriculum coverage.

My child can take part in clubs and activities at Newbold Church School

86%

1.5%

12.5%

With the school lockdown and the restrictions around extra-curricular activities it is not surprising that only 86% of parents agreed, with 1.5% disagreeing and 12.5% who did not know. This year we have offered football, athletics, fencing, Netball, Gymnastics, Dance, Invasion Games, mini Tennis and Tag Rugby across different age ranges. Next year we intend to resume the lunchtime clubs offered by the teaching staff.

Newbold Church School supports my child's wider development

89%

5%

6%

Our response:

89% of parents agreed that we supported their child's wider personal development with 6% not knowing. Our school has an amazing 'emerging needs' offer, that allows us to provide support for children's emotional and social needs, alongside the regular PSHE programme that we have in place. Our provision includes Nurture groups, Art and Play therapy, Emotional Literacy Support, two family resource workers and a full forest schools provision. More information can be found on our website.

I would recommend Newbold Church School to another parent.

98.5%

1.5%

0

Our response:

98.5% of parents would recommend NCS to another family, which is good. 1 respondent indicated that they would not recommend the school to a friend. The Governors hope that where there is such strong feeling people would feel confident to express their concerns directly to the school in order that they can be discussed and addressed if necessary.

Extra comments:

Positives

-NCS has helped shape my daughter in to a

strong, confident and mature young girl.

-I'm more than happy with how my children are

getting on at school I have no concerns.

-My daughter comes home every day with a smile

on her face telling me and her dad what a good day

she's had and how much she has learnt that day.

-Amazing school, children are a name and not a

number. Brilliant teachers and fantastic support

offered.

-My son felt safe through his ups and downs. Means

a lot to our whole family.

-I would recommend the school regarding

safety, education, teaching techniques, forest

school, shake and wake and after school club,

drum lessons, and the school app. It is a very

good school with lots of fun and variety.

-Outstanding school, with impeccable teachers.

-NCS have helped my daughter with her additional

needs from the first day she arrived which she did

not receive in her previous school.

-I've had two children attending this school and I

have been happy as well as my children. Looking

forward to sending my last child there.

-The events NCS do our good and most teachers

my children have had have been great and both of

my children have done fantastic with their education.

Even better ifs:

-Bullying could be dealt with more quickly and with less instances

-Better communication between class teachers and parents

-More school trips

-Be more strict in putting a stop to any mischief in school

-I would like to be notified of any minor incidents or accidents that take place at school.

-Minor bad behaviour punishments are harsh and I feel are not dealt with in the appropriate manner
"
Education is the most powerful weapon we can use to change the world"
Nelson Mandela