Year 6 Artist Study 2023 / 2024
Painting and Mixed Media - Artist Study
Exploring a selection of paintings through art appreciation activities. Collecting ideas in sketchbooks and planning for a final piece after researching the life, techniques and artistic intentions of an artist that interests us.
David Hockney is one of the most important painters of the 20th century. If you were to Google, famous British painters, there's a good chance that Hockney's name will appear. Born in Bradford in 1937, Hockney was one of the big artists involved in the pop art movement in the 1960s. Pop art was a style of art that was bright, full of colour. It was made by lots of young artists who felt that the art they saw in galleries was a little bit boring.
Hockney is still painting and trying lots of new experiments with art. Some of his most recent work includes painting on iPads. The great thing about iPads is that once the work has been complete, you can go back and see how the painting was created. It's like rewinding time. Isn't that incredible?
Tate - 'My Parents' by David Hockney, 1977
David Hockney at the Tate Britain
John Singer Sargent (January 12, 1856 – April 14, 1925) was an American artist, considered the "leading portrait painter of his generation" . During his career, he created roughly 900 oil paintings and more than 2,000 watercolors, as well as countless sketches and charcoal drawings. His works documents worldwide travel, from Venice to the Tyrol, Corfu, the Middle East, Montana, Maine, and Florida.
His parents were American, but he was trained in Paris prior to moving to London. Sargent enjoyed international acclaim as a portrait painter. From the beginning his work was characterized by remarkable technical facility, particularly in his ability to draw with a brush, which in later years inspired admiration as well as criticism for a supposed superficiality.
Lubaina Himid is a British artist. She was born in Zanzibar in 1954 but moved to the UK with her mother when she was only four months old. Her mother was a textile designer. Growing up with a mother who was an artist taught her a lot. She learnt a lot about shapes, colours and making things through looking!
Lubaina Himid is a professor of contemporary art at the University of Central Lancashire. Her art focuses on themes of cultural history and reclaiming identities.
Himid was part of the Black Arts Movement in the 1980s. This movement included different Black British artists trying to create opportunities and encourage other Black artists to show their work. Lots of Lubaina Himid's artworks are about the strength of Black people throughout history.
Himid was appointed MBE in June 2010 "for services to Black Women's Art", won the Turner Prize in 2017 and was promoted to CBE in the 2018 Queen's Birthday Honours "for services to Art."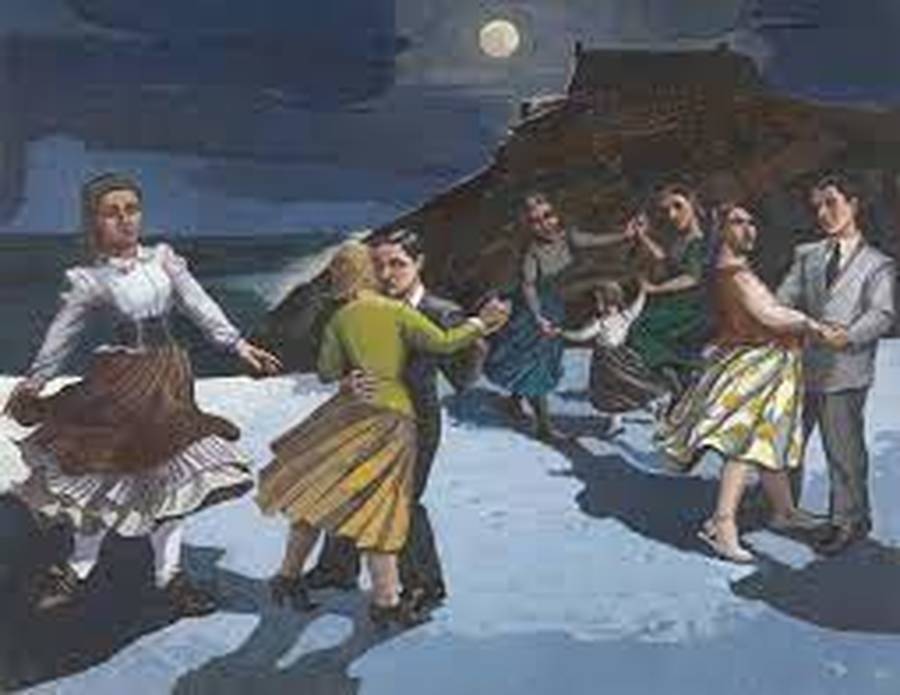 As a young girl Rego spent hours drawing in her playroom at her grandmother's house. She had a great imagination, and remembers that she was 'afraid of everything'. Her parents encouraged her to become an artist, so she came to London to study at art school.
Rego's pictures are often inspired by stories – from the traditional folk tales and nursery rhymes she heard her grandmother tell when she was a young girl to books that she has read more recently. Many of her paintings include different characters, and some groups of work tell a story that unfolds over a series of pictures.
Rego's subjects are often female. Many of them are based on her model, Lila, who poses for her in her studio most days. Once in her pictures, the characters she creates seem to take on a life of their own – it is as if they have their own story to tell. Her studio is full of props, some found, some hand-made, stuffed toys, clothes, fabric and other objects. She once said, 'you have to become the figures you're drawing'.
Fiona Rae (born 10 October 1963) is a Hong Kong-born British artist. She is one of the Young British Artists (YBAs) who rose to prominence in the 1990s. Throughout her career, she has been known for having a portfolio of work that includes elements of energy, and complexity. Her work is known for aiming at expanding the modern traditions of painting.
Rae uses shape and colour in an exciting way. Her work is a great example of the formal elements of art being used to create paintings that are aesthetically pleasing and can also be interpreted differently.
Our work coming soon......