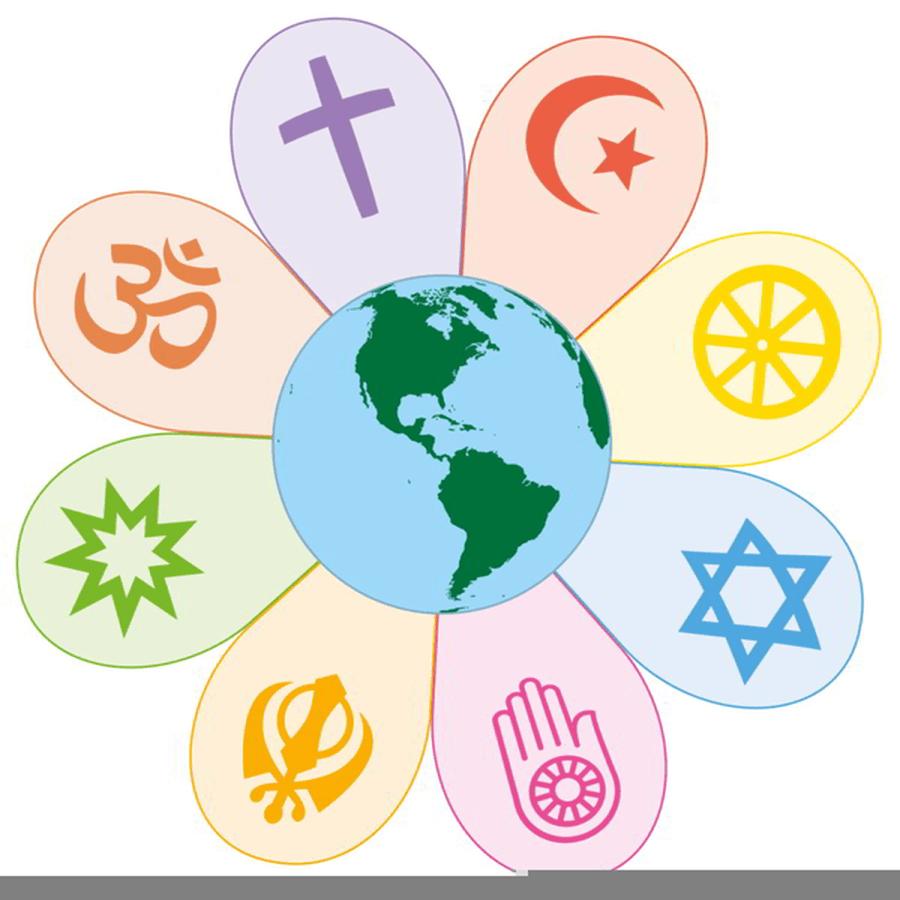 Religious Education
INTENT
At Newbold Church School, Religious Education (RE) enables every child to flourish and to live life in all its fullness, helping them to have respect and dignity in order to live well together today and in the future. Our intent is to make learning meaningful and memorable. RE at Newbold Church School is designed to engage, inspire, challenge and encourage pupils. It will equip them with the knowledge and skills to ask and answer challenging questions. We explore different religious beliefs, values and traditions and develop a rigorous understanding of the practices that are followed in our multi-cultural society. In our diverse society, children are enriched by the diversity of cultures and beliefs and need more than ever before, to understand other peoples beliefs, culture and traditions. We want children to know how Religious Education promotes discernment and enables pupils to combat prejudice, preparing them for adult life, employment and life-long learning. In terms of the Religious Education Curriculum, it will develop children's skills of; enquiry, reasoned argument and reflection. Therefore, Religious Education makes a major contribution to children's intellectual, social and emotional development.
IMPLEMENTATION
RE at our school is a core subject, giving it a prominent and important role in the lives of all our pupils. The RE curriculum is planned sequentially to build upon pupils' prior learning and to include many rich experiences, where pupils are stimulated and challenged. Through the Understanding Christianity resource, we aim to develop a deep knowledge and understanding of Christian belief and practice.
Religious Education contributes to children's education by provoking challenging questions about; the meaning and purpose in life, beliefs about God, ultimate reality, issues of right and wrong and what it means to be human. Engaging and stimulation lessons help to nurture; informed and resilient responses to misunderstanding, stereotyping and division.
The classroom offers a place of security within which difficult and risky questions can be tackled within a safe context. Children learn to appraise the value of wisdom from different sources and to express their insights in response and to agree or disagree respectfully. Teaching will equip pupils with knowledge and understanding of a range of religions and world views which will enable children to develop their ideas, values and identities.
In R.E. pupils , discover, explore, and consider different answers to questions, in local, national and global contexts. They do this through learning about and learning from religions and other world views. They learn to articulate clearly their personal beliefs, ideas, values and experiences, whilst respecting the rights of others to differ.
Our RE teaching and learning promotes the pupil's SMSC by :
Developing their ability to be reflective about their own beliefs and perspective on life.
Having a knowledge of and respect for different people's faiths, feelings and values.
Being willing to reflect on their own experiences.
Learning about themselves, others and the wider world in imaginative and creative ways.
Recognising the difference between right and wrong, applying this to their lives.
Appreciating the viewpoints of others in regard to ethical issues.
Engaging and cooperating effectively with people from a diverse range of belief systems.
developing a mutual respect and tolerance with those of different beliefs and faiths
Understanding the wide range of cultural influences in their heritage and that of those around them, appreciating the things we have in common.
Participating and responding positively to creative, artistic and musical opportunities.
Exploring and celebrating cultural diversity locally, nationally and globally.
The Church of England education office gives the following aims for Church Schools:
To know about and understand Christianity as a diverse global living faith through the exploration of core beliefs using an approach that critically engages with Biblical text.

To gain knowledge and understanding of a range of religions and worldviews appreciating diversity, continuity and change within the religions and worldviews being studied.

To engage with challenging questions about the meaning and purpose raised by human existence and experience.

To recognise the concept of religion and its continuing influence on Britain's cultural heritage and in the lives of individuals and societies in different times, cultures and places.

To explore their own religious, spiritual and philosophical ways living, believing and thinking.
Understanding Christianity - Our chosen scheme for teaching our children about Christianity.
We use this scheme, approved by The Church of England Education Office, to plan high quality RE lessons. We chose this scheme as it was written to raise standards of achievement in teaching and learning about Christianity in the following ways:
It reduces the content covered, focussing on a small number of core concepts in order to enable a deeper understanding by pupils

It ensures coherence by selecting core concepts which reflect a view of biblical Christianity as following a salvation narrative

It uses a 'spiral' curriculum, where pupils revisit these core concepts in different contexts as they move through the school. These varied encounters deepen pupils understanding of the meaning of these concepts within the overall 'big story' of the bible

It explores ways in which belief in the core concepts has an impact on the diverse Christian community and on the individual lives of Christians

It weaves in opportunities for pupils to reflect upon these ideas in relation to their understanding of religion and belief, including their own responses
To see how RE progresses throughout school year by year, please see the documents below:
For more information about what your child will cover in RE, including the sequence of lessons that shapes their learning, please see the RE Curriculum Overview for your child's year group:
Years 1 and 2, Years 3 and 4 Years 5 and 6
Knowledge Organisers show the content of each unit of work to be covered, including relevant vocabulary. Please click below to view the knowledge organisers for your child's class.
| | | | | | | | | |
| --- | --- | --- | --- | --- | --- | --- | --- | --- |
| | | | | | | | | |
| Autumn Term 1 | Autumn Term 2 | Autumn Term 3 | Christmas | Spring Term | Easter | Summer Term 1 | Summer Term 2 | Summer term 3 |
| | | | | | | | | |
Impact

Teachers assess the pupils; skills, knowledge and understanding each term using the following:
Book looks

Pupil Voice

Regular feedback each lesson

Revisiting key questions at the start of each lesson.
Supporting SEND in RE
Children with SEND are able to access RE lessons with careful planning and specific adaptations.
Word banks, writing frames, use of computers and visual aids are some examples, as well as peer support, TA/teacher support, including 1-1 support for those children who may require this.
As with all other areas of the curriculum, we use SEND codes to show how we will adapt our teaching to ensure all children are fully supported. This may include reducing the writing aspect of the subject to enable children with Dyslexia to fully participate.
As part of our monitoring processes we ensure that children with SEND are able to fully access all aspects of the RE curriculum.
Assessment in RE
Statements from each teaching unit have been added to the Family Fisher Trust assessment platform to monitor children's learning in RE. These statements, taken from the knowledge organisers, are assessed in red, yellow or green for each child. This makes it clear to see what the children have achieved in each unit and what progress they have made across the subject.
Useful links and websites
KS1 BBC Bitesize - some useful information to support RE in KS1
KS2 BBC Bitesize - Some useful information to support RE in KS2
Last updated June 2022
Whole School RE day - Epiphany Day
Today we spent time finding about Epiphany and what this means for Christians around the world. Each class completed a variety of activities. There was drama, painting, crown making, poetry writing and singing to name just a few! A highlight of the day was coming together in Collective Worship to share what we had done with each other. It was a very interesting, creative and fun day for all.
Whole School RE day - Our Church
What a lovely time we had today exploring our beautiful church. Unfortunately we couldn't go inside the church today, but that didn't matter as there was so much to see and do in the churchyard!
We studied and sketched the building and noticed things that we had never noticed before, such as gargoyles and different types of bricks and stones.
The churchyard was fascinating and so much bigger than we realised. We explored every inch of the churchyard and had time to read gravestones, sketch and take photographs, take headstone prints and notice the trees, plants and wildlife in the area.
Whole School RE Day - St George's Day
Today each class spent time learning all about Saint George, the Patron Saint of England. There was a variety of activities in each class to take part in, including dragon art work, story sequencing, diary writing and writing prayers. By the end of the day we all knew so much more about Saint George!
Christingle Celebration Via Zoom 1
Today we all had the opportunity to make a Christingle - once we had learned all about them of course! Once the Christingles were made, we met via zoom for a special Christingle celebration. Rhoda from our church joined us and led the Year 6's who read bible passages and prayers. It was a special moment when the candles were lit and the lights were lowered, giving us all an opportunity to be calm and peaceful and focus on Jesus, light of the world.
Some of us enjoyed eating our oranges once the celebration was over.
Whole School RE Day - Saint Valentine's Day
Love was in the air at Newbold Church School today as we celebrated Saint Valentine's Day. Cards and gifts were exchanged, the story of Saint Valentine was shared and in classrooms, a whole host of activities were undertaken from making paper flowers to retelling the story of Saint Valentine to making special Valentine cards and mini books. Rhoda from church came to see us and she really enjoyed popping into classrooms to see what was going on and to have a chat with the children. At the end of the day we came together for collective worship and shared what we had been doing with each other, ending the worship with some special valentine prayers. What a lovely day!
Whole school RE Day - Pentecost
Today we focussed on Pentecost and the importance of the gift of the Holy Spirit for Christians all around the world. Each class took part in a variety of activities which were shared at the end of the day in our Pentecost collective worship. EYFS shared their stained glass windows, Year 1 retold the story of Pentecost, drew pictures of the events and made flame crowns. Year 2 completed acrostic poems linked to Pentecost and made beautiful doves which are a symbol of this festival. In Year 3 the children made mini Pentecost flap books, discussed the gifts of the Holy Spirit defining each gift and retold the story in words and pictures. Year 4 children used their newspaper report writing skills to write journalistic reports of the events of Pentecost and Year 5 reflected on parts of the story, made doves to represent the Holy Spirit being with us always and thought about how the gifts of the Holy Spirit are present in our own lives. It was a busy, informative, reflective and fun day!