Reception- Autumn term 1
Topic- All about me!
Learning all about ourselves and the season Autumn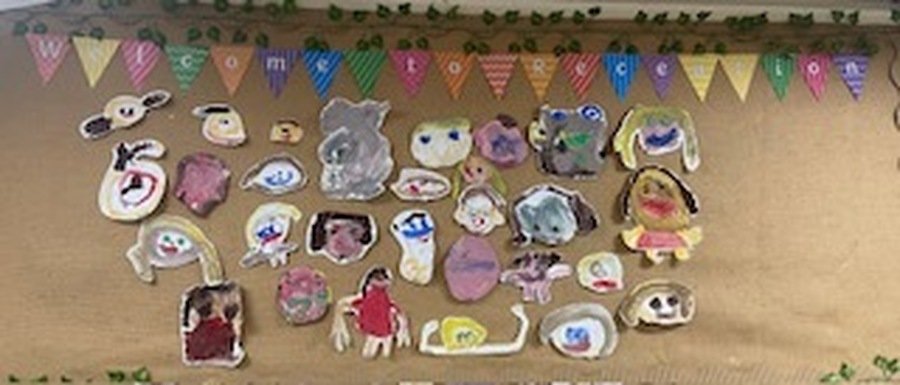 Owl babies
A lovely tale that focuses on three baby owls who wake up to discover their mother isn't there. Without her, they feel scared and vulnerable but then mum returns, and they feel comfortable and reassured.
How can it support learning: Opportunities to extend conversation, exposure to repetitive phrases, recall of simple stories, learning about the natural world, different families etc.
Possible themes within the story: General anxiety/separation anxiety from carers, families, the natural world.
Key vocabulary: Babies, mummy, big, small, home, house, twigs, feathers, owls, nocturnal, talons, branch, ivy, brave, worry, soft, silent, swooped.
The colour monster
A great story introducing children to different emotions. The story begins with a young girl narrating the story, by introducing her friend the colour monster. He's feeling all mixed up and confused, and the girl begins a mission to help her friend recognise and separate his feelings by assigning them to colours.
How it can support learning: learning different emotion names, learn how to recognise and separate emotions, discussions about feelings, actions that may cause these and strategies to use to support feelings etc.
Possible themes within the story: Anger, tantrums, kindness, anxiety, sadness, emotions, friendships, fears, loneliness.
Key vocabulary: Happiness, sadness, anger, fear, calm, confused, anxious, feelings, emotions, colours, red, pink, grey, yellow, green, blue.
Oi frog
Oi frog is a hilarious rhyming tale about a frog who discovers that all animals have their special places to sit. Cats sit on mats, hares sit on chairs, mules sit on stools and gofers sit on sofas, but frog does not want to sit on a log.
How it can support learning: Identify rhyming words, recall animals and their rhyming words, possible suggestions for other rhyming words, animals & items.
Possible themes within the story: Rhyming, rhythm and alliteration
Key vocabulary: Frog, hare, stool, mule, sofa, gopher, irons, foxes, seals, doves, newts, flutes, lambs, pumas, satsumas, fleas, goats, plough, storks, gorillas. pillars, weasels, easels, moles, lizards, apes, puffins, gibbons, rhymes.
Knowledge organiser for this term
The start of your child's reading journey...
Reading is a vital skill that supports children's learning across all areas and can help them to make connections within their own experiences and play; this helps develop their understanding of the world they live in. These connections through the use of print and their first hand experiences help create an enthusiasm for reading, providing enjoyment and pleasure in the joy of story telling/being read a story. Exposure to print, stories rhymes, and books from an early age, are all ways to inspire and instil a love of reading in young children.
This term we have started with wordless books, reading a wordless book is a valuable introduction into the world of reading and books; and are a beneficial tool in developing those early literacy skills. A wordless book encourages your child to be a 'co-author' using their imagination to create their own stories using the illustrations provided and offer opportunities for you and your child to engage in more complex conversations and rich vocabulary.
Please find attached underneath some tips on how to share wordless books with your child.
Squiggle while you wiggle!
This term we have started 'Squiggle while you wiggle' in reception; this is an early writing program created by Shonette Bason-Wood which incorporates dance, music and and large movements to help children develop the fine muscle control they need for writing. The children love using their 'flapper's to create the movements in our dance and then having a go at these movements on our paper!
A taster of some of the activities the children have explored..
Macmillan bake sale- Thursday 28th September 2023
The children brought in cakes from home to raise money for the Macmillan Cancer charity. The children then took their money and bought cakes from the cake sale. The children enjoyed eating their cakes in the hall with their friends.